Limited Time Offer –  Discounted Home Insurance for Remortgages, Product Transfers or Equity Release.
Do you want to remortgage or transfer to a different product with your existing mortgage lender? There's many reasons why you'd want to, but we're just going to deal with a simple one – value.
From the dictionary | Value: the regard that something is held to deserve; the importance, worth, or usefulness of something.
Notice it doesn't say 'cheap' and there's emphasis on importance, worth and usefulness. We believe this is critical when looking for a home insurance online quote because when there's something this important you don't want companies hiding behind small print. Anyone can find a home insurance deal, they are everywhere, but rarely will the Home Insurance Broker provide home insurance deals where they lose out on fees.
We're not going to pretend we won't make money from selling you insurance, all good products cost to provide but we're simply happy with less fees from individuals and happy to sell to many people. Economy of scale is something lots of companies use and Best Price Financial Services is a true believer.
For a strictly limited time, we have an exclusive partnership with Paymentshield where we can give our customers a discount from us both. That's not a misprint, we have BOTH reduced the cost to offer 5 Star Defaqto Home Insurance Cover for you, our loyal customers.
Sound too good to be true? Have a quick recap of Paymentshield's Home Insurance which includes a comprehensive range of features and benefits:
New for old replacement and alternative accommodation if you're ever unable to stay in your home
£500,000 Buildings cover as standard with the option to increase to £1 million for an additional premium
£50,000 Contents cover with new for old replacement as standard with the option to increase to £75,000 for an additional premium
You choose the optional extras that are right for you – meaning you only pay for the additional cover you actually need
A single policy wording underwritten by a carefully selected group of the UK's leading insurance underwriters
Whether you are looking at insurance for contents, buildings or both Bestpricefs and Paymentshield have you covered.
One more thing if we may, we know Insurance can be hard work, but it is important. Insurers, like supermarkets use data and modelling to push products they deem as 'loss leaders'. Once you purchase, they presume you're hooked and lazy, so they can then increase the price in the future. Neither B.P.F.S. nor Paymentshield do this, we treat you with respect.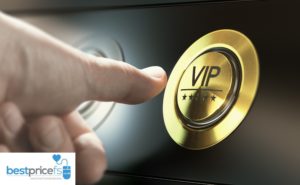 As easy as it is to change providers, and as limited as this offer is, why not give us a try if you require a home insurance and contents online quote, please click on the following link https://bestpricefs.co.uk/home-insurance/
and join our happy customers.
---
---